Financial translation services

HQ Language Services is one of the world's leading & best financial Translation Services providers
HQ Language Services is the first and only financial translation services provider exclusively specializing in forex, cryptocurrencies and banking content. Our clients are the world's leading banks, brokers, financial companies, insurance brokers and underwriters, financial magazines and websites. They trust us with their important financial documents. Our clients know that our expertise and attention to detail will mean they always receive accurate and precise financial translations.
0
words translated per hour
Consuelo and her team are wonderful people and highly professional translators, their skills are sharp, accurate and creative. I work with many people in my profession, and they are one of the most appreciated amongst them, they translated a lot of material for us in the financial market, and each work was spotless, with high definition of vocabulary and extremely creative to fit the target language ear. Hope you will strive onward, Itay.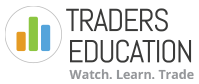 Itay El-Al
Chief operation officer-Traders Education
HQ Language Services is the best translation agency I have worked with so far. They have always met the deadlines, the quality of translation is very good and, last but not least, the balance between price and quality is awesome. Well done!

Marco Sforna
Marketing Analyst-ActivTraders
We have been working with HQ Language Services since 2015 and I'm always really impressed by their quality, accuracy, speed and knowledge of the subject matter. They handle a wide range of languages with utmost professionalism and are always available when we need them. I would also like to commend them for their flexibility and aspiration to fulfil my needs and requirements — they always do everything possible to make their customer happy. I'm certainly very happy to recommend them.

Anna Svitkovskaya
Head of Translations-Libertex
If you are looking to hire a professional translation agency specialised in the Forex field, HQ Language Services is who you are looking for! They provide a fast, efficient, and high quality service at a fair price. I'm certainly be glad to recommend them!
Nathalie Kania
Marketing Director-Saxo Bank
Tradimo is a content rich website with almost one million words per language of base content. I had considered using several agencies for this monumental project, however, the planning, thought and consideration shown by HQLS convinced me they could handle a project even of this size on their own.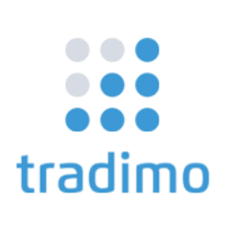 Dean Peters
Wright Co-Founder & Managing Director-Tradimo
My firm has been working closely with HQLS for a couple of years now and Consuelo is an absolute pleasure to work with. Their team has the expertise we need for our several websites and multiple languages. Because Financial Services and Forex it's so complicated and detailed it can be really difficult finding the right supplier when it comes to translation services.

Gus Ford
Web Marketing Manager-Fxcm
Quality promised AND delivered. Trust us!
With over 15 years' translation services experience, we are the leading (and best!) translation service provider of quality language solutions for the global financial industry. In a globalized world, international finance represents an opportunity of the utmost importance for everyone, everywhere. We help you translate financial content into other languages. And into money.
Don't buy a pig in a poke!
Test our quality for free!
The Ultimate Leader in Translations for
Banking and money management:
100%
Forex and binary options:
100%
Economic literature:
100%
All of our services. Take a look!
HQ language service is the fastest growing translation company because of our commitment to quality. 100% satisfaction guaranteed and at a competitive price. Our translators can provide Forex translation services, insurance translation services, banking translation services as well as business translation services.

Here are some of the frequently asked questions
What is financial translation?
Financial translation is the process of translating financial documents from one language to another. Financial translations are typically required for multinational companies that need to communicate their financial reports, balance sheets, and other documentation to investors, shareholders, and other interested parties in multiple languages.
Financial translations are typically carried out by professional translation agencies that employ specialist financial translators. They must be able to maintain the confidentiality of sensitive financial information as well as have a high level of linguistic proficiency and an in-depth understanding of financial concepts and terminology in order to accurately translate complex financial documents.
What documents can be translated?
Financial translation involves the translation of documents related to financial and legal topics therefore this covers a wide range of documents that can be translated. These include documents such as annual reports, financial reports, balance sheets, income statements, and tax documents. Alongside these, it also includes various types of other financial documents such as contracts, loan agreements, and investment prospects.
The four key points to consider when choosing the right financial translation company:
When it comes to something as important as financial translation, you want to make sure you choose a company with the right mix of skills and experience.  Here are four key points to consider when choosing a financial translation company:
Technical Knowledge – They need to have a strong technical understanding of the subject matter.  This means they should have translators on staff who are both native speakers of the target language and have experience working in the finance industry.
Attention to Detail – Financial documents are often full of numbers, so it's important to choose a company that has experience translating these types of documents and is detail-oriented.
Flexibility – Financial documents can be complex and often require last-minute changes. Choose a company that is flexible and is able to accommodate possible last-minute changes.
Privacy – A trustworthy financial translation company needs to be able to keep sensitive information confidential. Make sure they have a robust non-disclosure agreement (NDA) in place before you start working with them.
What is the difference between financial localization and financial translations?
Financial localization refers to the process of adapting financial materials to a specific region or market. This can involve tailoring content to local regulations, customs, and preferences. In business, financial localization is the process of ensuring that financial documents and transactions are in compliance with the laws of a specific country or region. This can involve changes to accounting standards, tax reporting requirements, and other aspects of financial management.
Financial translations, on the other hand, simply involve translating financial materials from one language to another. This is typically done in order to facilitate cross-border communication and collaboration.
Localization can be a complex and time-consuming process, but it is often essential for businesses that want to enter new markets. Without localization, businesses run the risk of making costly errors that could damage their reputation or lead to financial penalties.
Our standard price structure lets you pay a fixed amount per word for one-off projects. Your payment includes translations, proofreading and a dedicated project manager. We offer competitive discounts for large, one-off translation projects. Our Translation Services rates are really competitive, allowing you to save a substantial amount of money.
Our unique Fixed Monthly Plan allows you to make real savings on on-going projects. The rates are staggered across different monthly work volumes—as the number of words you need translated each month increases, the price reduces considerably. Instead of paying standard prices, your on-going projects are greatly discounted.
Up to 500 words FREE
Translation Trial
1 language up to 500 words
3 languages up to 350 words
5 languages up to 250 words
10 languages up to 150 words
From $0.085/w
Standard Pricing
Free pre-project consultation
Translation and proofreading
Dedicated project manager
The best prices in the industry
From $375/mo
Basic Fixed Monthly Plan
5,000 words/month
Dedicated project manager
Translation and proofreading
The best prices in the industry
From $2,700/mo
Pro Fixed Monthly Plan
60,000 words/month
Dedicated project manager
Translation and proofreading
The best prices in the industry
5 REASONS WHY YOU SHOULD CHOOSE HQ LANGUAGE SERVICES AS YOUR FINANCIAL TRANSLATION PARTNER
1 –
Unparalleled Specialisation
When it comes to financial translation services, we are unrivalled in our ability to provide specialist solutions. As the only translation company founded by a certified financial translator, we have the in-house expertise to provide translations ranging from financial foresight to forex and cryptocurrency content.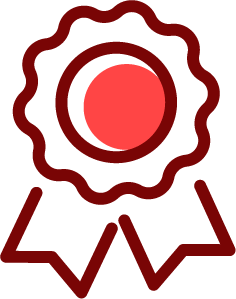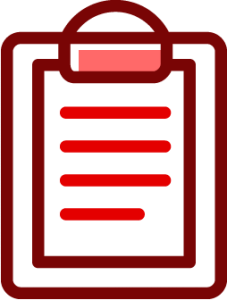 2 –
Accurate 

&

 High-Quality Translation
Precision and accuracy are our top priorities when it comes to financial translation. We understand the importance of getting the details right, especially in finance. With our team of experienced translators, you can rest assured that your documents will be accurately translated into your target language. No more inaccurate translations or weird-sounding phrases!
HQ Language Services is the preferred translation partner of leading global brokers such as:
FXCM | DailyFX | Saxo Bank | Swissquote | Bank of Montreal | cTrader | Fondex | Unicredit MetaQuotes | IG Bank | IC Markets | Trading Central | ForexClub | FX Empire Network | XM.com | ValuTrades | RoboForex | iForex | XForex | AvaTrade | TouchOptions by AvaTrade | Freedom Finance | Libertex | StormGain | Binance and many more!
Check out what our clients have to say about us here!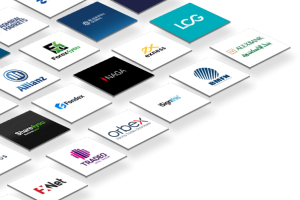 3 –
We Value Long

–

term Partnerships
For us, our clients are our partners. We'll work with you to understand your specific translation needs and develop a long-term solution tailored to your requirements. This way, we can provide you with the best possible service at a fair and reasonable price.
(For 6-month projects and longer, we offer significant discounts off our already competitive rates.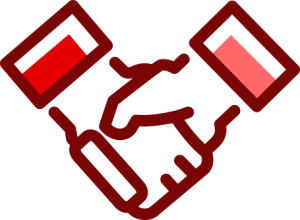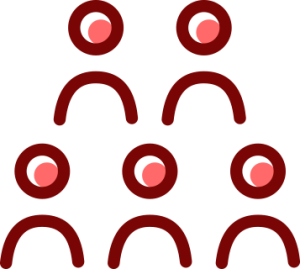 4 –
Dedicated Team at Your Service
At HQ Language Services, we pride ourselves on our customer service which is why we provide a free 350-word test before beginning any project so that you may not only assess the quality of our translations, but also pick your team of translators. We have more than one translator for each language pair to make sure you get the best possible translation.
5 –
QA

,

 Proofreading

,

 Translation 

–

 All in One Price
No more add-on charges or hidden fees! At HQ Language Services, the price you see is the price you pay. This includes quality assurance (QA), proofreading, and translation into your target language. You don't have to pay a fortune for a high-quality translation.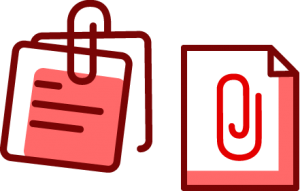 Choose HQ Language Services as your translation partner today!