Consuelo and her team are wonderful people and highly professional translators, their skills are sharp, accurate and creative. I work with many people in my profession, and they are one of the most appreciated amongst them, they translated a lot of material for us in the financial market, and each work was spotless, with high definition of vocabulary and extremely creative to fit the target language ear. Hope you will strive onward, Itay.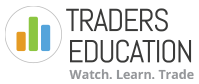 Itay El-Al
Chief operation officer-Traders Education
HQ Language Services is the best translation agency I have worked with so far. They have always met the deadlines, the quality of translation is very good and, last but not least, the balance between price and quality is awesome. Well done!

Marco Sforna
Marketing Analyst-ActivTraders
We have been working with HQ Language Services since 2015 and I'm always really impressed by their quality, accuracy, speed and knowledge of the subject matter. They handle a wide range of languages with utmost professionalism and are always available when we need them. I would also like to commend them for their flexibility and aspiration to fulfil my needs and requirements — they always do everything possible to make their customer happy. I'm certainly very happy to recommend them.

Anna Svitkovskaya
Head of Translations-Libertex
If you are looking to hire a professional translation agency specialised in the Forex field, HQ Language Services is who you are looking for! They provide a fast, efficient, and high quality service at a fair price. I'm certainly be glad to recommend them!
Nathalie Kania
Marketing Director-Saxo Bank
Tradimo is a content rich website with almost one million words per language of base content. I had considered using several agencies for this monumental project, however, the planning, thought and consideration shown by HQLS convinced me they could handle a project even of this size on their own.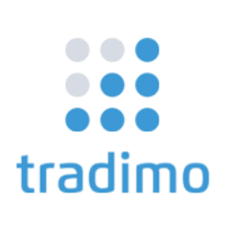 Dean Peters
Wright Co-Founder & Managing Director-Tradimo
My firm has been working closely with HQLS for a couple of years now and Consuelo is an absolute pleasure to work with. Their team has the expertise we need for our several websites and multiple languages. Because Financial Services and Forex it's so complicated and detailed it can be really difficult finding the right supplier when it comes to translation services.

Gus Ford
Web Marketing Manager-Fxcm