HQ Language Services Teams up With FX Empire For Italian Forex Translations and Dubbing Services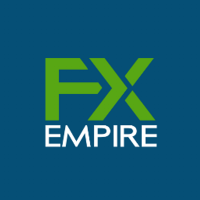 HQLS will now be the exclusive Italian translations partner for FX Empire, one of the oldest and established online financial services publishers.
The experienced financial translations team at HQLS has been chosen to provide financial translations solutions from English to Italian. In particular, the financial translations experts will deliver 18 articles on forex, binary options, market news and technical and fundamental analysis every day.
Led by the experienced founder and main Italian translator, Consuelo Speranza, the video translations and voice over teams will also be in charge of translating and dubbing the client's daily video analysis.
HQ Language Services has also been commissioned to publish all the translated articles on the Italian version of the company's website – fxempire.it – through WordPress management.
Other than this, the partnership between HQLS and FX Empire involves the creation of website content, which is published on the company's Italian website on the Formazione (Education) section with the alias "LadyFX" by the founder of the financial translation company, Consuelo Speranza.
This is arguably one of the largest commissions for HQLS. The leadership provided by Consuelo Speranza has been instrumental in successfully pushing the project forward and providing high quality translations and dubbing.
FX Empire is part of the FX Empire Network of websites, which publishes up to date financial news, fundamental analyses, and technical analysis for trader so they can make the best financial decisions for their investments.